If you have just started to get into betting on cricket, then you have come to the sudden realisation that there are many different types of cricket bets that you can place. This should have come as not much of a surprise to you though as this is a complex sport that has many different facts that affect the outcome of a match. So, what are the most popular cricket bets? Well, please keep reading and we will answer that question for you.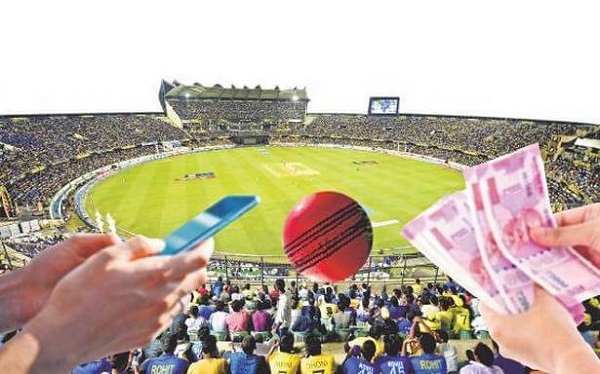 General Cricket Bets
To begin with, we shall have a look at the most popular general bets.
Match Bet: This is the simplest kind of bet that you can place. All you need to do is try to predict the team that will win the game you are going to bet on. In sports such as football, you can place a bet on both teams drawing, but you will not usually find this option at sportsbooks for T20 or ODI matches because draws do not happen that often. Draws are pretty common in Test matches, so bookmakers will often provide their players with draw odds when a Test match is scheduled to be played.
Series winner: In the majority of cases, two teams will not just play a solitary game against each other and go home. They will play each other in a number of matches (usually 3 or 5) in the three different formats, and this is known as a series. Away teams can be away from their families for a month when playing in a series. You can place individual bets on each match, but there is also the option of placing a bet on the series as a whole. For example, you can bet on the team you believe will come out on top in the series.
Outright winner: If there is a huge cricket event happening such as the Indian Premier League, Cricket World Cup, or the T20I World Cup, then you can place a wager on the team you believe will win the whole event. The earlier you place your wager, the higher your odds will be, which then means you will make more of a profit if your bet turns out to be correct.
Team Proposition Bets
Now we are going to take the time to look at team proposition bets.
Toss winner: In cricket, before play can start, a coin is tossed to see which team is going to bat first and which team is going to bowl first. You can try to guess which captain will come out on top at the coin toss. As there is a 50⁄50 chance that you will be correct, the odds will not be high, but it is still a fun type of bet to make.
Match score: When you place this kind of bet, you are just trying to guess the number of runs that a team will make in a game. You do not have to be spot on as the sportsbook will provide you with a number, and then you just have to decide if the team you are going to bet on will score above or below the number that has been given.
Under/Over score: This kind of bet is similar to the one above, but instead of only taking one of the teams into consideration, you have to try and predict the number of combined runs that both teams will score.
Most sixes: With this kind of bet, all you need to do is predict which team will hit the most sixes in a match. What happens if it ends all square? Well, in this case, bookies have their own individual rules to decide whether someone is a winner or not.
Cricket Player Proposition Bets
The next thing that we are going to have a look at is the proposition bets that we can place on cricketers.
Top batsman: As you can guess from the name, what you have to do with this type of bet is try to predict the batsman that will hit the most runs. This can be done in a game, series, or competition.
Top bowler It does not take some type of genius to work out that with this type of proposition bet you are trying to guess the bowler that will pick up the most wickets. Just like with the batsman bet we just mentioned above, you can put your money on a bowler in a match, series, or tournament.
Man of the Match: In any cricket event, you can make a bet on the player that you believe will be the best on the day. This is a really hard bet to get right, but if you predict correctly then you will get a lovely payout as the odds for these kind of bets are usually quite high.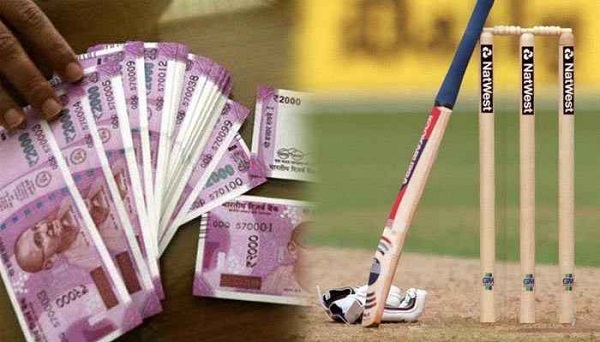 In-Play Proposition Bets
The very last type of bets that we are going to analyse are known as in-play proposition bets.
Batsman runs: When a new batsman comes out to the middle to bat, you can bet on whether they will score above a set number of runs or below that set number.
Mode of dismissal: In cricket a batsman can be dismissed in a number of different ways and these are run out, caught, stumped, leg before wicket, bowled, hit wicket, or other, You have the option of betting on how the next batsman to get out will be dismissed. Since there are a number of different ways that a batsman can be sent back to the pavilion, you will often find decent odds with this kind of bet.
Runs off next ball: With this bet you are simply trying to guess the number of runs that a batsman will score from the next delivery that they face.
N.B. Whatever type of bet you decide to make, it is always important to gamble responsible when betting on any sport. Therefore, it is imperative that you set yourself a budget so that you know when it is time for you to stop. When you stop, one way that you can still be entertained is if you visit https://www.betcare.net/. Here you can learn all about the latest happenings in the gambling world – don't forget to share it with all of your gambling friends.