Cricket is a great spectator sports and gives you an excuse (not that you should need one) to spend a day outdoors in the sun with great company and delicious beer. As with all spectator sports out there, the stadium plays a huge factor in just how good the experience will be. Below we are going to take a look at 6 cricket stadiums that can definitely claim to be some of the best cricketing venues in the whole world. If you ever get a chance to visit one of these, you must take it.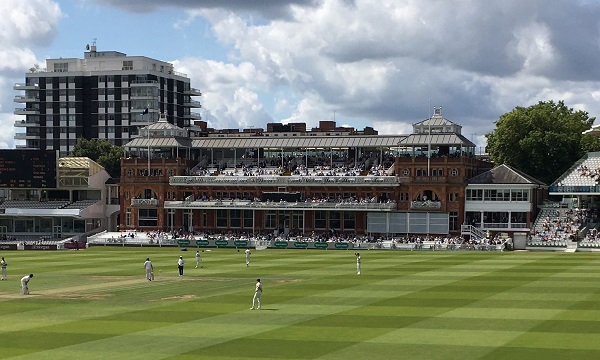 Lord's, London, United Kingdom
Lord's is the home of cricket and is the world's most famous cricket ground. This majestic stadium was built back in 1814 and was named after Thomas Lord, who was the owner of the Marylebone Cricket Club. This venue has seen over 100 Test matches and numerous records broken. Graham Gooch has the honour of being the batsman with the most Test runs scored at this ground having scored 2015 runs. You can also found the oldest sporting museum in the world at Lord's, where you can see a collection of strange memorabilia such as the stuffed sparrow that was killed by a ball that was bowled by Jahangir Khan back in 1936. The first Test of the summer is played here, and there is not a lot that is better than enjoying a cold beer (or two) with the bright green grounds in the foreground and the blue skies in the background.
Kensington Oval, Bridgetown, Barbados
Cricket is the national sport in the Caribbean, and this stadium is the region's most beautiful cricketing venue. It recently underwent extensive renovation and can now hold 28,000 cricket lovers. If you go and watch a match here, then it will become one of your favourite grounds thanks to the constant sunshine and singing during games. You will be hard pushed to find a better atmosphere in world cricket. Outside the stadium you will see a statue of Sir Garfield Sobers, who was one of the best cricketers ever. There is a great hotel resort not too far from the ground, so you will not need to go far when the cricket event that you have been watching is finished.
The Oval, London, United Kingdom
This 23,500-capacity cricket ground located in South London is where the Ashes were born. Back in 1882, Australia were taking on England at this ground, and they went on to win the match very easily. The next day a national newspaper declared that English cricket had died and that its ashes were being taken back to Australia. Later that year England took a side to Australia, and their captain declared that they were on a quest to reclaim the ashes. They won, and The Ashes were born. Nowadays, this quaint stadium makes for a great scenic setting to enjoy a Pimm's while watching some great cricket action. If you do not live in London, then there are plenty of lovely and affordable hotels that you can stay in close to the ground.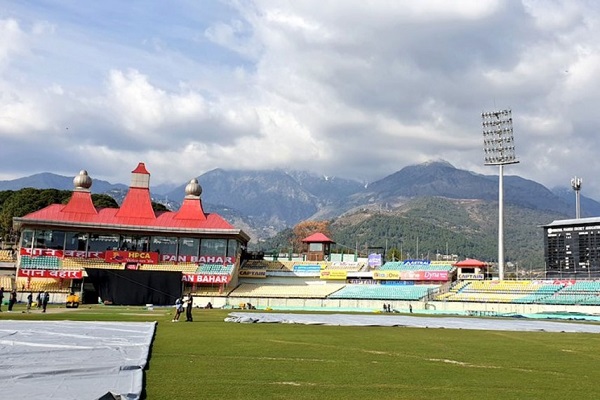 HPCA Stadium in Dharamshala, India
This stadium is just ten years old, but it is definitely one of the most spectacular cricketing venues in the world. It sits in the middle of snow-capped Himalayas in Dharamsala, the home of the Dalai Lama. It has a pavilion that resembles a temple (very apt) and the stands have been painted in bright colours to help them stand out even more. The ground is home to the cricket team Himachal Pradesh and hosts IPL matches as well as some international games. If you ever visit this majestic stadium, you will find it hard to get blown away by the scenery that other stadiums in the world offer.
Eden Gardens, Kolkata, India
With enough space for 66,000 cricket lovers, this stadium is one of the biggest cricket venues in the world. When it is full to the brim and near enough everyone inside is cheering on India to victory, the noise is deafening, and the atmosphere is electric. It will come as no surprise to hear that this majestic stadium has hosted World Cup finals as well as plenty of other big cricket matches.
Melbourne Cricket Ground, Melbourne, Australia
The Melbourne Cricket Ground, shortened to the MCG, is the largest cricket stadium in the world as it can fit up to 100,000 cricket fans at one time. In 1877, the first Test match in cricketing history was played here between Australia and England. This is the venue for the highly popular Boxing Day test, which sees close to full capacity and generates an electric atmosphere, especially if it happens to be an Ashes Test match.
Source: https://www.booking.com/articles/world-greatest-cricket-stadiums.html